the writer of The Cycle of the Soul
Via Jozef Rulof, Lantos wrote the book The Cycle of the Soul and was later given his spiritual name master Zelanus.
By
Ludo Vrebos
, based on the
books
by
Jozef Rulof
.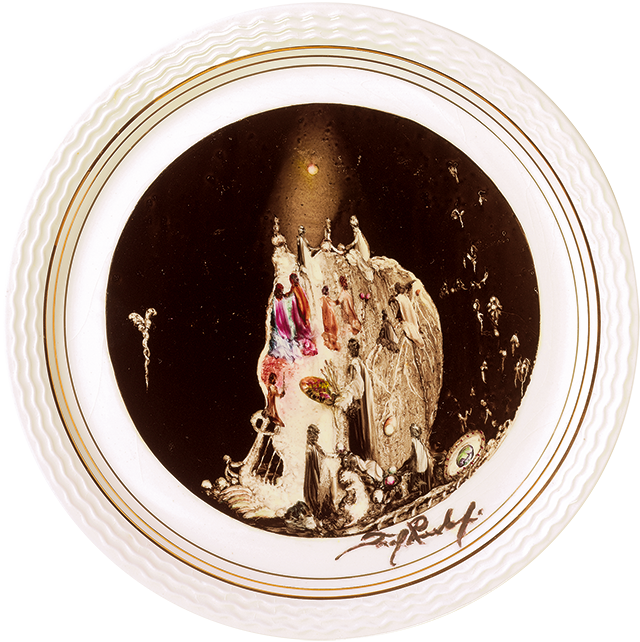 Illustration: Life canvas of Lantos.
His first sphere of light forfeited
In the book '
The Cycle of the Soul
', Lantos Dumonché describes his earthly life in Rome in the year 11 A.D.
We get to know about his sculpturing and his yearning for his twin soul Marianne.
In that life, he could not be together with his twin soul who had connected itself to another man.
During a fight, he killed that man.
As a result of that one blow, he temporarily forfeited the
first sphere of light
in the hereafter, to which he was attuned in feeling.
It then took him hundreds of years to work himself up from that darkness to the
spheres of light
.
If he had not knocked down that man and had not committed suicide, then after his death he could have entered the sphere of light just like that.
During the following centuries, he learned that, due to one destructive word against his fellow human being at that time the human being has temporarily lost his sphere of light.
The way to master Zelanus
After the life in Rome too, he could not see Marianne because she reincarnated again.
During the time of
Jozef Rulof
, she lived on earth again.
Then Lantos could assist her in her difficult life from the spirit.
Sometimes, at night he could allow her to
leave the body
, as a result of which they could be together temporarily in the hereafter.
Furthermore, in 'The Cycle of the Soul' he could also address her directly, because Jozef would give this book to her.
Through nine centuries of the study of life on earth and in the hereafter, Lantos became a
master of the light
and he was given his spiritual name
Zelanus
.
Sources and deepening